Live biotherapeutic development in kidney cancer
Live biotherapeutic product may enhance efficacy of immunotherapy for patients with metastatic kidney cancer
City of Hope, one of the largest cancer research and treatment organizations in the United States, and Osel Inc., a company developing live biotherapeutic products (antibody-drug cell therapy products where the active substance is extracted or produced from a biological source)   for modulation of the human microbiome, today announced Phase 1 trial data showing that use of the live biotherapeutic CBM588 (Clostridium butyricum MIYAIRI 588 strain) plus immunotherapy medicine nivolumab/ipilimumab significantly improved progression-free survival in patients with metastatic kidney cancer when compared to use of nivolumab/ipilimumab alone. The study was published in Nature Medicine today.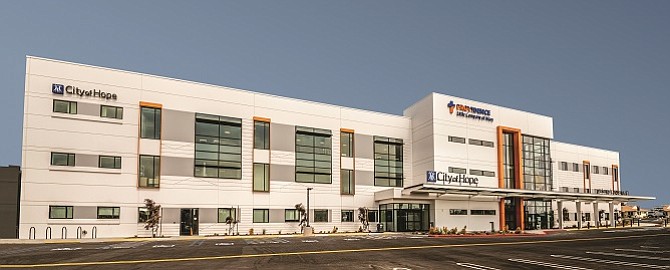 "To our knowledge, this is the first randomized clinical trial to demonstrate that a live bacterial product can modulate the gastrointestinal microbiome and enhance immunotherapy response in cancer patients. These results can help improve treatment options for patients with kidney cancer and is an important foundational step to bring about more effective targeted therapies for cancer treatment," said Sumanta K. Pal, M.D., a professor in the Department of Medical Oncology & Therapeutics Research at City of Hope and senior author of the study.
CBM588 is a nonpathogenic bacteria that has multiple documented beneficial effects on the human microbiome. It produces short-chain fatty acids (mainly butyric acid), a well-known energy source for the lining of the GI tract, and has immunomodulatory properties. The bacterial strain appears to exert additional beneficial effects, including inhibiting pathogenic microorganisms and helping to restore the GI lining and decrease intestinal imbalance.
Last summer, City of Hope granted an exclusive worldwide license to Osel for intellectual property on the novel use of CBM588 to enhance the efficacy of checkpoint inhibitors to treat cancer.
In the clinical trial, 30 patients with metastatic kidney cancer (renal cell carcinoma) who had never received treatment before were randomized to receive either CBM588 orally in combination with nivolumab/ipilimumab or nivolumab/ipilimumab alone. Data showed a significant improvement in progression-free survival in patients treated with CBM588 plus nivolumab/ipilimumab (12.7 months) compared to nivolumab/ipilimumab alone (2.5 months). Additionally, use of CBM588 in combination therapy was linked to an increase in response rate when compared to use of nivolumab/ipilimumab therapy alone (58% vs. 20%).
While there was no significant difference between the treatment groups in terms of the amount of the Bifidobacterium genus bacteria, patients who responded to the CBM588 with nivolumab/ipilimumab treatment had significant increases in the Bifidobacterium species. There were no significant differences in treatment-related toxicity reported between the two groups.
"Over the last several years, the immunotherapy field has been closely studying how the GI microbiome can enhance immune checkpoint efficacy for the treatment of cancer," said Thomas Parks, Ph.D., director of product development at Osel. "Compared to microbiome modulation using fecal transplants, CBM588 given orally is potentially a more effective, reproducible, scalable and safer method to treat patients. We look forward to supporting the world-class team at City of Hope as they advance CBM588 in additional clinical trials."
Read the full article on Medicalxpress.com HERE
Malcolm is Chief Executive Officer at Kidney Cancer UK and Kidney Cancer Scotland and has worked with the charity in various capacities for over 15 years.